BOW Teaching and Learning Workshop
Universal Design for Learning (UDL)
Wednesday, January 8, 2020
8:30 AM - 3:00 PM
Olin Hall, Babson College
Please join us for the BOW Teaching and Learning Workshop on January 8, 2020 on the Babson campus.  This year's workshop will focus on Universal Design for Learning (UDL).   Questions?  Please contact Jamie Engle, BOW Program Coordinator, at jengle@olin.edu.
WORKSHOP SCHEDULE AT A GLANCE
| | |
| --- | --- |
| 8:30 AM – 9:00 AM | Registration and Continental Breakfast |
| 9:00 AM -10:00 AM | Welcome and Keynote delivered by Dr. Elizabeth Hartmann:  Finding the Emotional Core of Your Teaching |
| 10:00 AM – 10:15 AM | Break |
| 10:15 AM – 11:15 AM | What You Don't Know About UDL |
| 11:30 AM – 1:00 PM | Lightning Talks and Lunch Discussions |
| 1:00 PM – 1:50 PM | Breakout Sessions (see below) |
| 2:00 PM – 2:50 PM | Breakout Sessions (see below) |
BREAKOUT SESSIONS:
Each 50 minute session will be offered twice (1:00 PM -1:50 PM and 2:00 PM -2:50 PM)
Application of UDL Guidelines: Focus on Providing Multiple Means of Action and Expression
Accessible Technology: Creating and Using Digital Content
Engaging with the Science of Learning and the UDL Framework: Connections and Applications

UDL Design Studio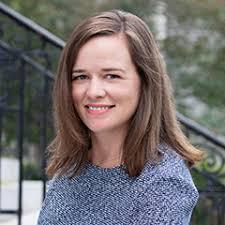 Keynote Speaker:  Dr. Elizabeth Hartmann
Elizabeth S. Hartmann is an Associate Professor of Education at Lasell University and a Co-lecturer of T560: Universal Design for Learning at Harvard's Graduate School of Education. Dr. Hartmann uses the UDL framework to integrate Lasell's Education Programs in general and special education. In her research she examines teacher implementation of UDL and how UDL is enacted to teach learners with multiple disabilities. She is a teacher of students with visual impairment and deafblindness and currently co-editing a book for the American Printing House for the Blind on the early intervention of infants and toddlers with Cerebral Visual Impairment.